CONTACT
Subscribe to our FORO FIT mailing list for updates and promotions here!
Get in touch at trevorbriggs@pursueperformance.com or info@forosportsclub.com
More info below!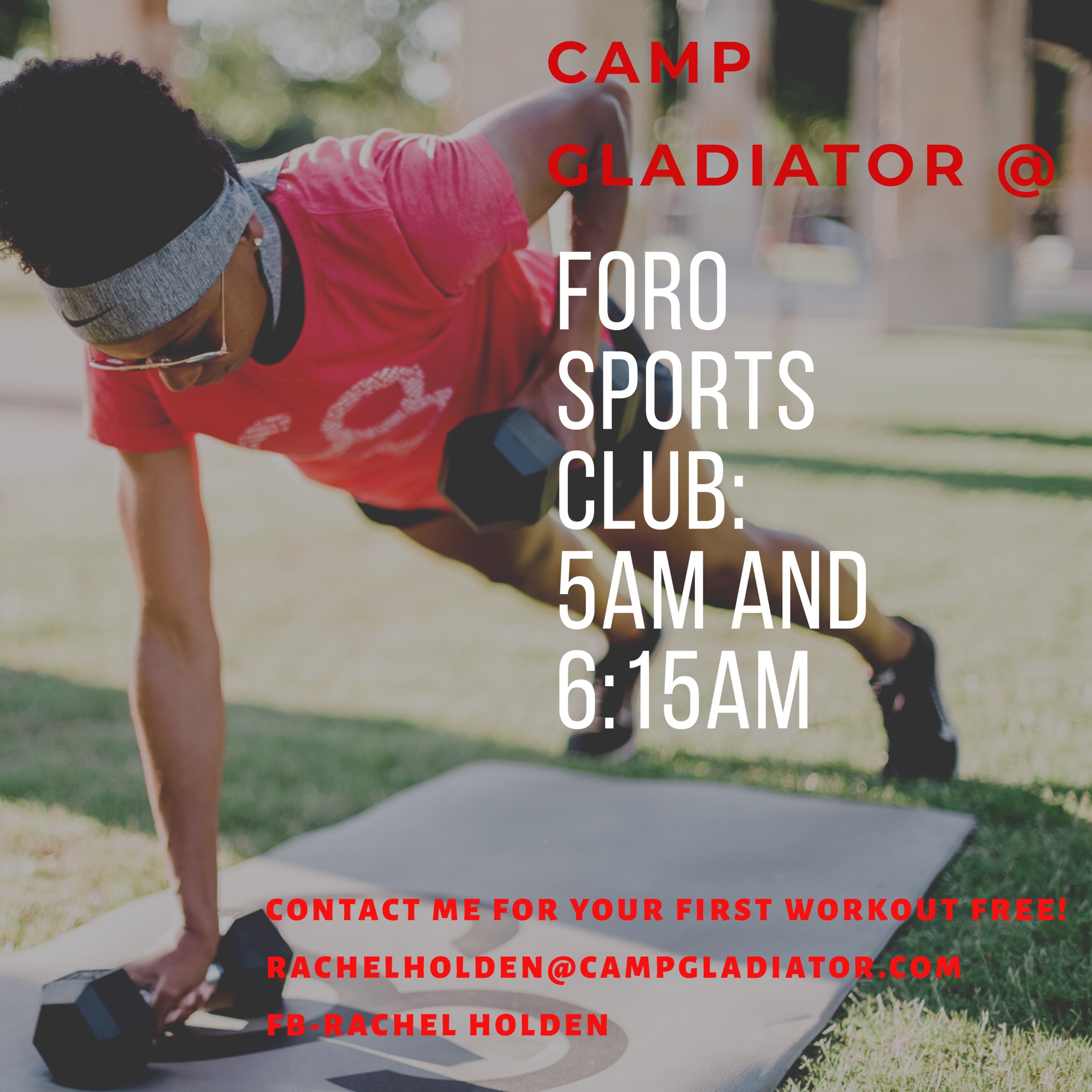 "Come try out your first Camp Gladiator workout for free, or sign up for 4 weeks!"
DAYS: Monday, Tuesday, and Thursday
TIME: 5 AM and 6:15 AM
WHERE: TOP of the Parking garage across from Foro Sports club
What to bring: Water, dumbbells (10lb or greater), and an outdoor fitness mat.
***Mat and dumbbells will be provided for your first workout***
Email, call, or text Rachel Holden for more details and any questions.
Email: rachelholden@campgladiator.com
Phone: 214-686-5136